Friends of Missisquoi Calendar
Apr
17
Wed
Archaeology of the Missisquoi Area

@ Missisquoi NWR Visitor Center
Apr 17 @ 6:00 PM – 8:00 PM
Come to a free presentation from Jess Robinson, Vermont State Archaeologist, who will be presenting a talk about the archaeology of the Missisquoi area.
Recent work by Northeast Archaeology Research Center and the University of Vermont Consulting Archaeology Program in and near to the Missisquoi National Wildlife Refuge (MNWR) has revealed new sites and exciting details related to the precontact Native American lifeways along the lower Missisquoi.  Work by the Vermont Division for Historic Preservation and the staff at the MNWR to synthesize new and old archaeological data in preparation for a National Register district nomination has also enabled us to see new patterns in Native Lifeways and environmental changes that may have had an effect on them.  Jess will briefly discuss these topics and others during his presentation.  A Q and A will follow.
Program starts at 6 pm at the Missisquoi National Wildlife Refuge Visitor's Center.
May
17
Fri
Artists Reception

@ Missisquoi National Wildlife Refuge Headquarters
May 17 @ 5:30 PM – 6:30 PM
The Friends of Missisquoi will be again hosting the annual art show, which kicks off during the 26th anniversary of World Migratory Bird Day on Saturday, May 18th, 2019. An artist reception will be held on Friday evening before the opening day.
Now known as World Bird Day, the 2019 theme is Protect Birds: Be the Solution to Plastic Pollution.
Pre-World Migratory Bird Day Presentation by Maeve Kim

@ Missisquoi National Wildlife Refuge Headquarters
May 17 @ 6:30 PM – 8:30 PM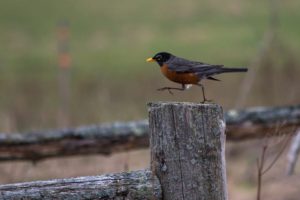 Missisquoi National Wildlife Refuge is an important migration stopover location and home for 200 species of birds.  To kick off World Migratory Bird Day, join birder and teacher Maeve Kim who will give a presentation on some aspect of birds and birding (topic to be announced).
Maeve Kim has been leading bird walks for over twenty years and teaches birding classes around the state. She has participated in many citizen science projects and has been a featured speaker at events held by Green Mountain Audubon, Rutland Audubon, Green Mountain Club, and the Mad Birders Club.  Maeve is the author of several articles about nature and birding, including feature articles in BirdWatching magazine.
May
18
Sat
World Migratory Bird Day & Open House

@ Missisquoi National Wildlife Refuge
May 18 @ 5:30 AM – 2:00 PM
The Refuge will celebrate World Migratory Bird Day (formerly known as International Migratory Bird Day) on Saturday, May 18, 2019.  The WMBD theme this year is "Protect Birds: Be the Solution to Plastic Pollution."
We will start th
e day with an "Early Bird" bird walk at 5:30 AM at the Maquam/Black Creek Trail.  Meet at the parking area on Rte 78, about 2.5 miles west of Swanton village.
The main activities of the day will begin at 7:30 AM with an orientation at the refuge Visitor Center.  Participants will split up into several boat trips and bird walks, during which we will record all bird species
and count as many individuals within those species as we can identify.  All birding participants will return to the Visitor Center by 11:30 AM to tally results over a light lunch provided by the Friends.
At approximately 1:00 PM, Tom Rogers from the VT Dept of F&W, Education/Outreach Division, will give a presentation (title to be announced).
Throughout the day, an exhibit of artworks from local artists will be on display at the Visitor Center.  The exhibit will run through mid-July.  Further information on entering works in the exhibit will be available on the Friends website www.friendsofmissisquoi.org in the near future.
Please call 802-868-4781 to register for this activity.  Also please check back closer to the event date for any changes/additions to the schedule.